Magnum 2018
Since 2012 we have produced a limited number of 1.5 litre bottles, our Magnums. To create this special edition, the Abt 12 is bottled into a special dark brown St.Bernardus magnum bottle on which the brewery logo is printed in relief. It also comes with a Bière Belge bottleneck, a branded cork and a unique muselet, the wire cage around the cork. Each edition of the labels on these bottles has been designed by a new artist, and all of their art works are kept in the brewery's art collection.
This year's design is an artwork of the Belgian artist Kamagurka. The screen printing of the artwork 'De Regenpijp' on the bottle makes this Magnum very unique. Together with the editions of 2012, 2013, 2014, 2015, 2016 and 2017 it becomes a true collector's item.
Kamagurka is a Belgian cartoonist, theater- and televisionmaker and allround artist. He's known for his absurd cartoons and tv-shows. As a succesfull painter he has been exhibited in several galleries in the Netherlands, Belgium and Germany.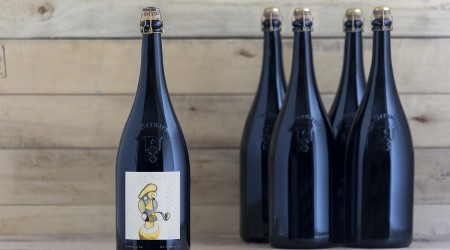 Abt 12 Day
On December 12, we celebrate Abt 12 Day! We urge everyone to come together with friends, colleagues, family, ... and enjoy a refreshing Abt 12. On our Facebook and Instagram pages there is a fun contest where we give away 2 bottles of Mathusalem! Did you already post a selfie with #Abt12Day?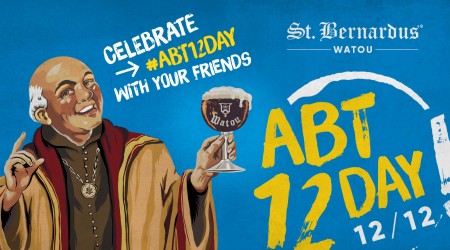 Gold medal - BBC 2018
Our St.Bernardus Tripel was voted best (Belgian Style) Tripel during the Brussels Beer Challenge. The BBC is an annual international beer competition that competes for the title of the best beer. Each beer from the participating brewers is carefully checked and tasted by a professional jury of 80 internationally renowned beer experts.