Info
St.Bernardus Abt 12 is widely regarded as one of the best beers in the world. It is therefore no surprise that it is our brewery's flagship beer, ranked at the very top of the St.Bernardus beer hierarchy. It is brewed in the classic quadrupel style and adheres to the original 1946 recipe.
Colour
This is a dark beer with a robust head that is ivory in colour.
Characteristics
Colour

Dark

Type of beer

Quadruple / Top fermentation

Alcohol degree

10 %

° Plato

19,7

Recommended pouring temperature

8 - 12 °C

Colour (EBC)

70

Bitterness (EBU)

20

Shelf life

4 years (bottle) / 1,5 years (keg)

Packaging

Bottle: 33 cl / 75 cl - Keg: 20 L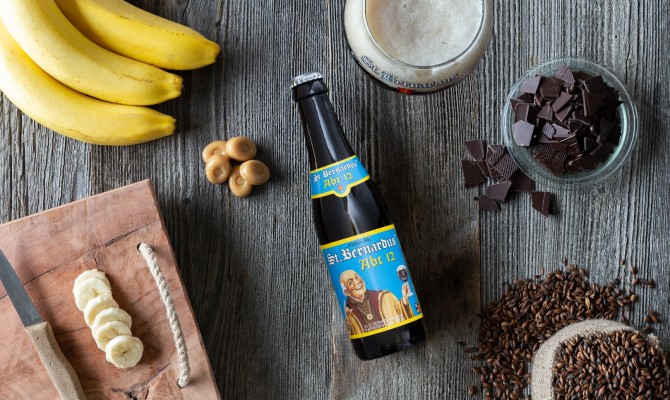 Character, taste, aromas
St.Bernardus Abt 12 has a very fruity aroma that is the result of using our own unique yeast. It brims over with different, complex tastes and stands out through its long, bittersweet finish. Thanks to its mild, rounded taste and perfect balance between bitter and sweet, this beer goes down very easily. When you drink an Abt you can enjoy life to the full!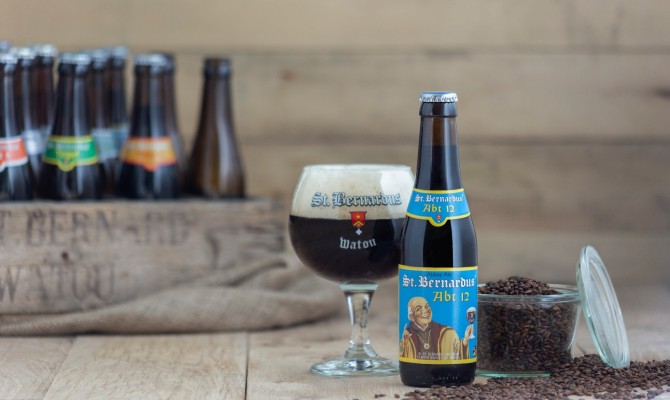 Culinary
The Abt 12 packs a formidable taste punch which makes it the ideal partner for rich beef dishes and recipes with game, the famous stoverij beef stew or rabbit for example. Blue cheese – a Roquefort springs to mind – also forms a perfect match with Abt 12. And don't forget to try out a pairing with chocolate for unexpected but highly successful results.
Since 2012 we have produced a limited number of 1.5 litre bottles, our Magnums. To create this special edition, the Abt 12 is bottled into a special dark brown St.Bernardus magnum bottle on which the brewery logo is printed in relief. It also comes with a Bière Belge bottleneck, a branded cork and a unique muselet, the wire cage around the cork. Each edition of the labels on these bottles has been designed by a new artist, and all of their art works are kept in the brewery's art collection.
What about the best before date?
What if you have a bottle that has passed its best before date? Do not panic! A best before date is a quality guarantee from our brewery. The product does not pose a danger to public health when used after that date.
Is your beer still safe to drink? Certainly. The Magnum editions of Abt 12 are always refermented in the bottle, because of this the beer continues to develop over the years. You can easily compare this evolution in the taste palette with how a red wine also evolves over the years.
The changing nuances in the taste of our Abt 12 ensure that you can undertake a 'vertical tasting', where you taste different vintages of beer side by side. Do the test!
Our brewery otherwise only sells young, freshly filled beer. Our Magnum editions of Abt 12 offer you an unique opportunity to also taste slightly older beer, without having to leave it in your cellar for 10 years.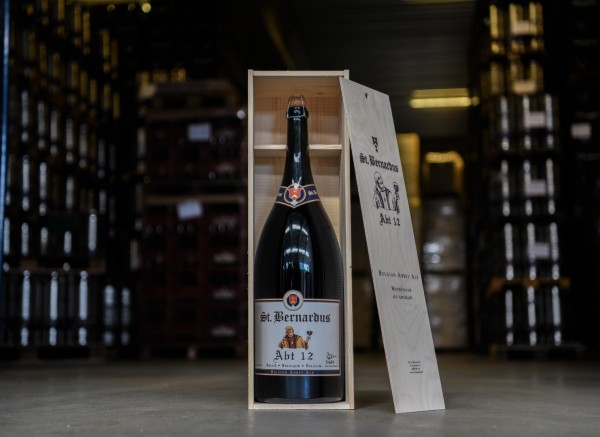 Mathusalem
A celebratory 6-litre bottle, filled to the brim with the 'heavenly nectar'.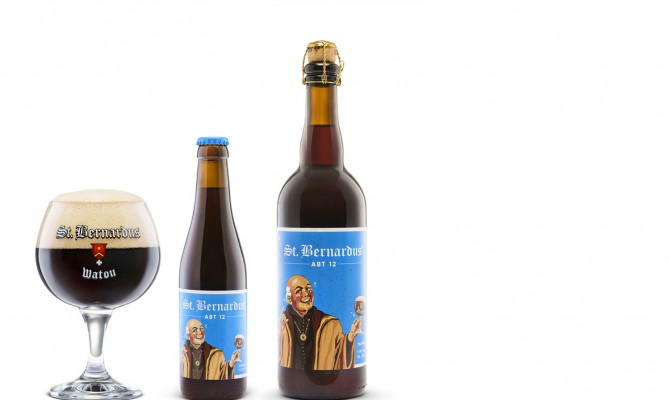 Media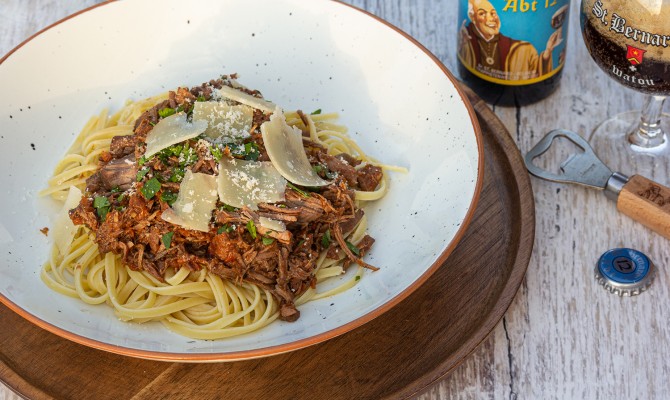 Inspiration
Do you wish to sell our beers? Please contact us through sales@sintbernardus.be