Pancakes with St.Bernardus Tripel
Makes: 10 pancakes
Time to prepare: half an hour with
Equipment: nothing special
Ingredients
300g flour, 60cl milk, 15cl St.Bernardus Tripel (or Wit, you choose), 3 eggs, 60g butter (melted), 30g sugar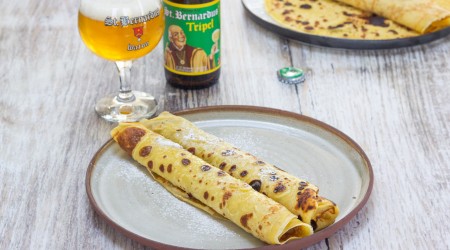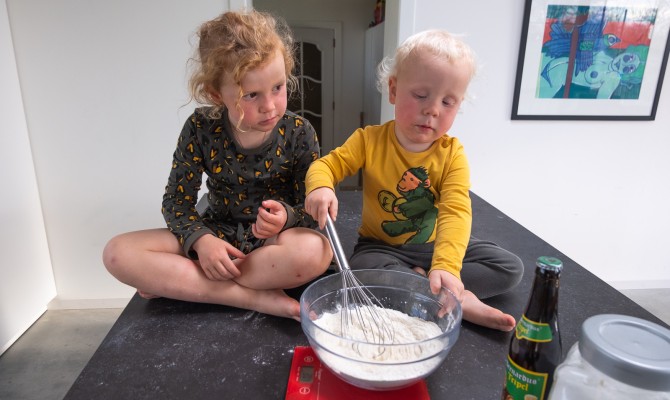 1
Mix the flour and the sugar.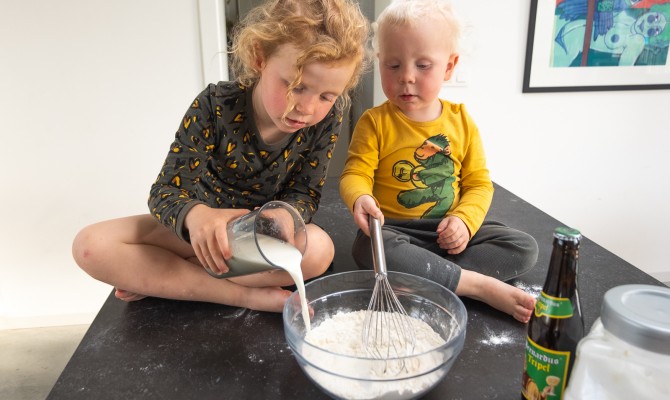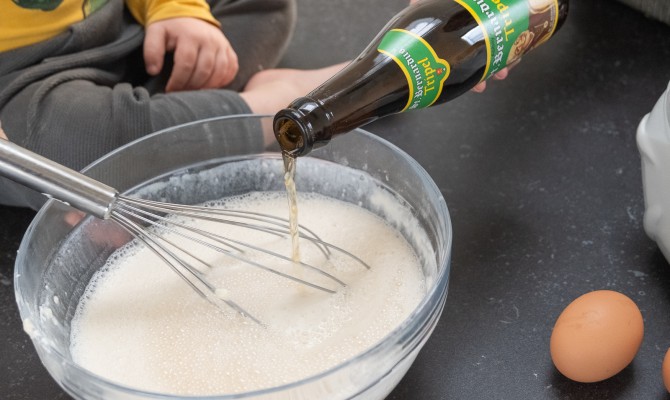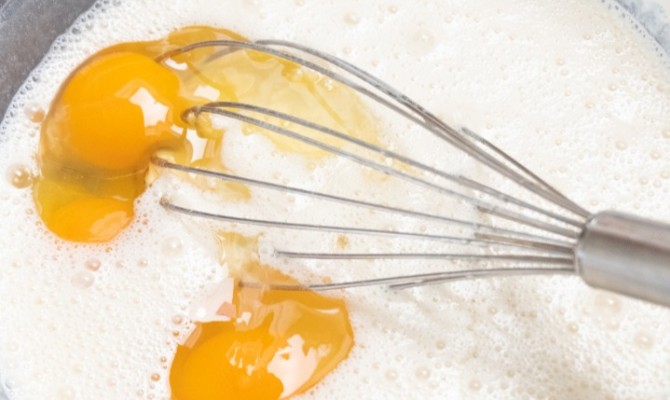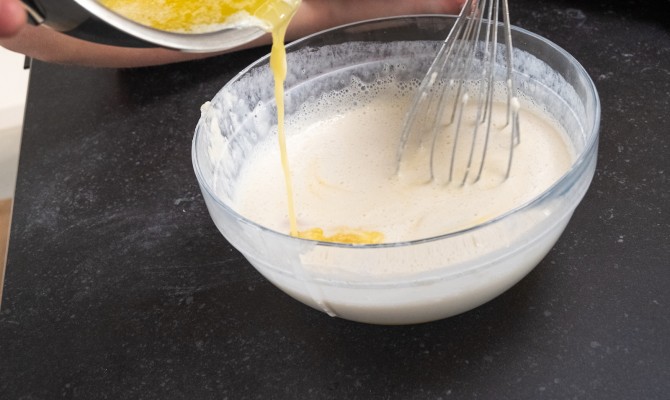 5
Add the melted butter. Stir until smooth. Tip: use a hand blender.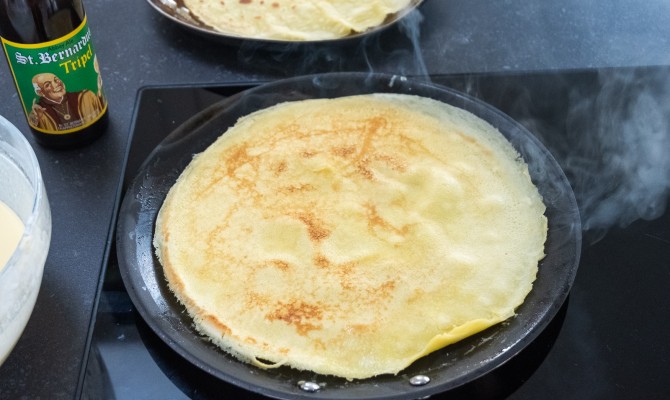 6
Heat up some butter in the frying pan. Bake the pancakes one by one.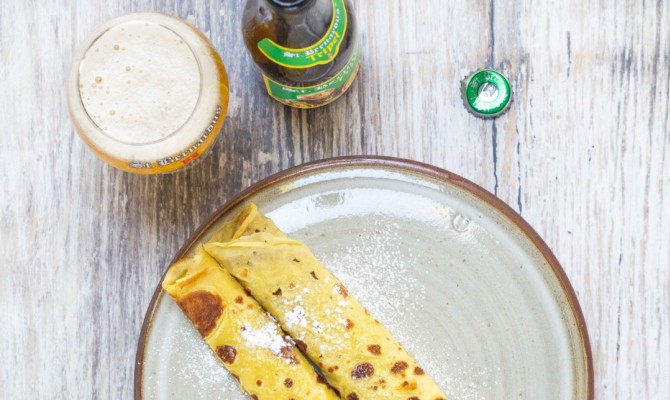 7
Enjoy! Feel free to share your pancakes moment with #stbernardus ;-)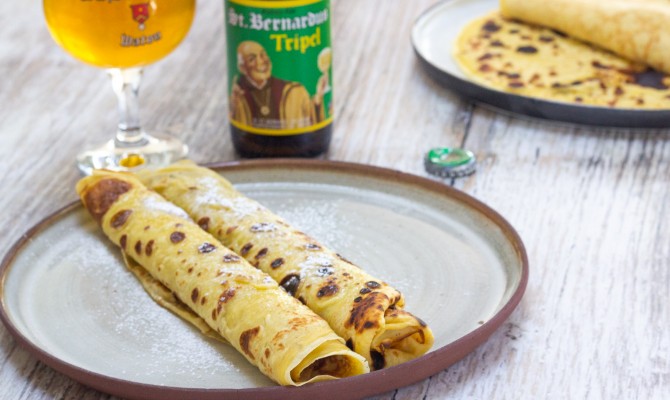 This recipe was made by Coeur de Boef. Have you used any of our beers in your own tasty recipe? Share it with us at marketing@sintbernardus.be and who knows, your efforts may well be rewarded.