Info
St. Bernardus Pater 6 is brewed according to the classic dubbel style with a recipe that dates back to 1946. The name of this beer has become a reference for its style, and it is commonly referred to as 'een Paterke'.
Colour
A chestnut-brown, dark beer with a creamy head.
Characteristics
Colour

Dark

Type of beer

Double / Top fermentation

Alcohol degree

6,7 %

° Plato

16

Recommended pouring temperature

8 - 12 °C

Colour (EBC)

45

Bitterness (EBU)

25

Shelf life

2 years (bottle)

Packaging

Bottle: 33 cl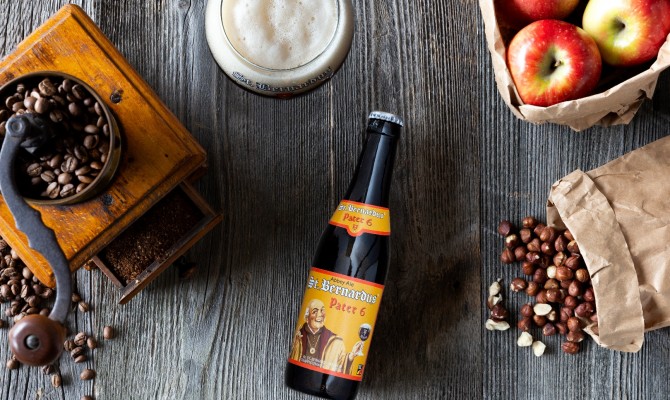 Character, taste, aromas
This Paterke is not just any old brown beer: it unites the deep flavour of specialty malt with the lively fruitiness of ripe tree fruits. Impressions of hazelnut and mocha lie at the basis of the mouth feel, which flows into an excellent yet playful duel between the mild taste of dark candy sugar and a slightly toasted but dry grain character. Plenty of apple and pear aromas make their magnificent presence felt all the way to the slightly bitter aftertaste.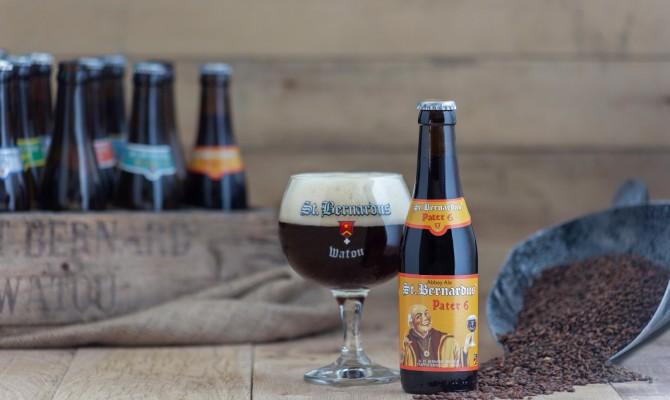 Culinary
St.Bernardus Pater 6 is a great choice to complement pork recipes or contrast against zesty cheeses.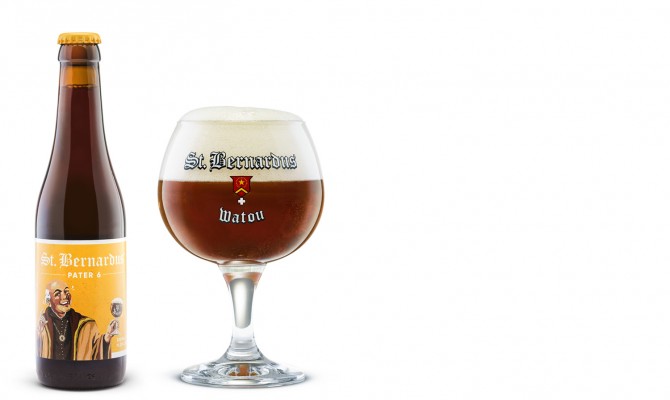 Media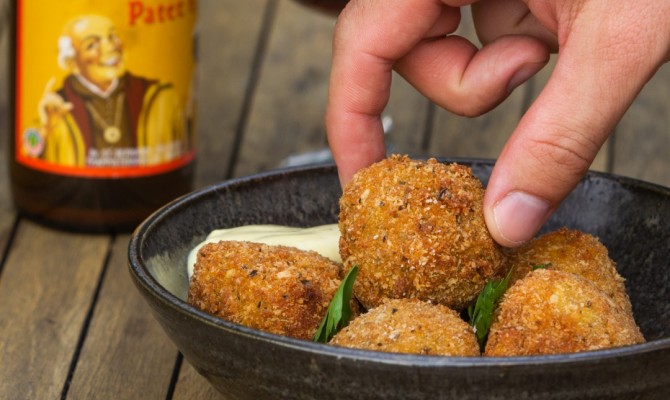 Inspiration
Do you wish to sell our beers? Please contact us through sales@sintbernardus.be