Info
Extra 4 is the latest scion of the notable St. Bernardus family. A refreshing blond beer that is brewed in the classic single style. Every year, our Extra 4 can be enjoyed in spring and summer.
Colour
Extra 4 shines with the golden hue of pale straw, topped off with a snowy-white collar. As this beer re-ferments in the bottle, it produces a lovely fizz in the glass.
Characteristics
Colour

Light gold

Type of beer

Single / Top fermentation

Alcohol degree

4,8 %

° Plato

11,2

Recommended pouring temperature

6 - 10 °C

Colour (EBC)

5

Bitterness (EBU)

25

Shelf life

1,5 year (bottle) / 1 year (keg)

Packaging

Bottle: 33 cl - Keg: 20 L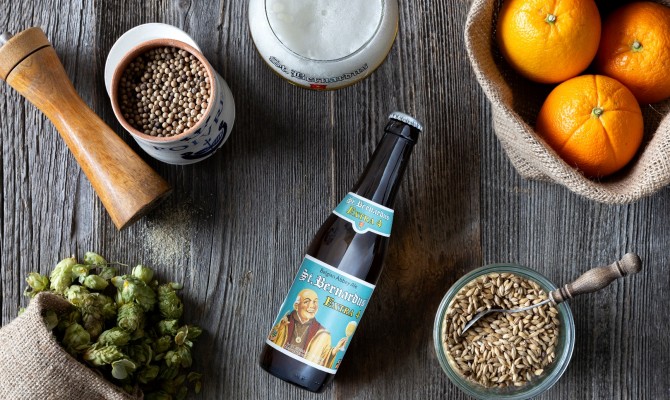 Character, taste, aromas
If you think that a beer with a lower alcohol percentage will have less powerful flavours then Extra 4 will make you think again. The sweet fragrance of malt is complemented beautifully by a wide range of refreshing, zesty and floral touches including citrus and cloves with a hint of pepper. This taste bouquet is perfectly balanced by the refined aroma of hops, without suffering from an overload of bitterness. The finish is slightly dry and is, towards the end, accompanied by a fruity touch of citrus. All in all, they pair up to make this the ultimate thirst-quencher. The modest 4.8% alcohol volume ensures that this beer is a refresher first and foremost. In brief, a unique, re-invigorating and thirst-quenching beer that is perfect for spring.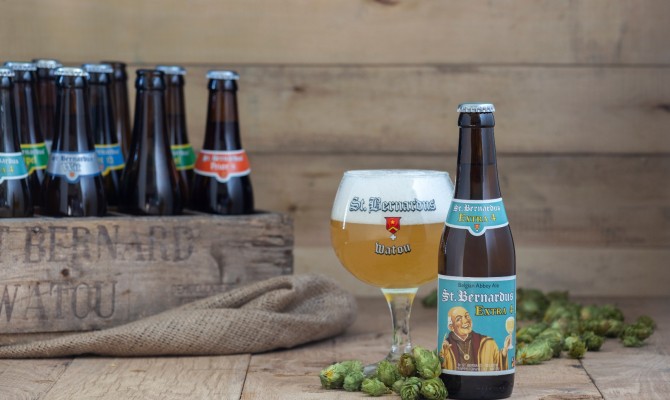 Culinary
As this beer isn't too full in the mouth it can be served as a refreshing companion for zesty Provençal cuisine and grilled meats. It is the perfect thirst-quencher and also eminently suitable as an aperitif.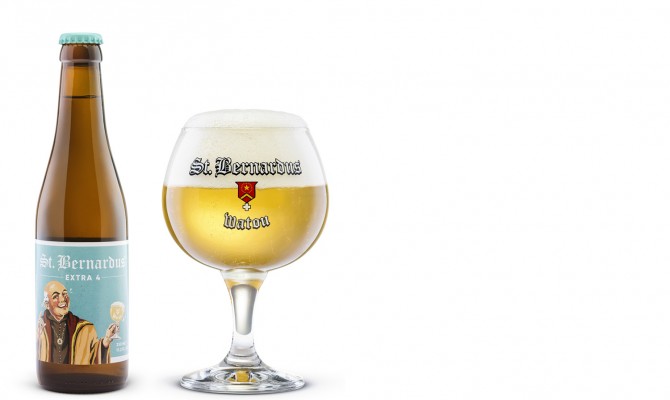 Media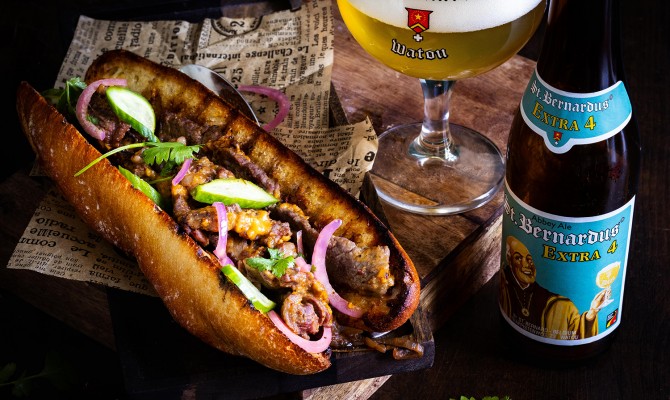 Inspiration
Do you wish to sell our beers? Please contact us through sales@sintbernardus.be