Info
Watou Tripel is a traditional abbey beer that is brewed in the classic tripel style.
Colour
Watou Tripel fills its glass with an attractive, golden-blonde intensity topped with a creamy white head.
Characteristics
Colour

Blond

Type of beer

Tripel / Top fermentation

Alcohol degree

7,5 %

° Plato

18

Recommended pouring temperature

4 - 8 °C

Colour (EBC)

14

Bitterness (EBU)

28

Shelf life

2 years (bottle)

Packaging

Bottle: 33 cl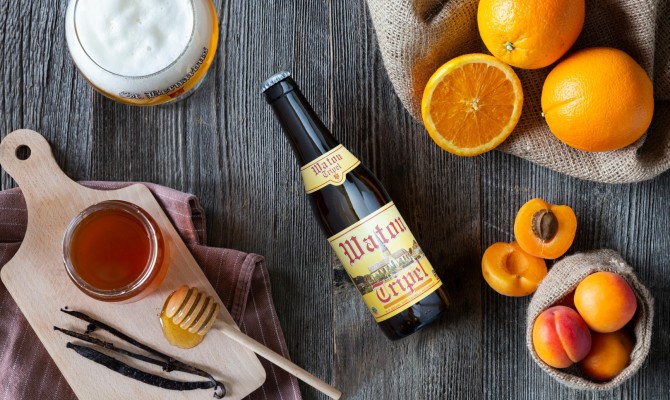 Character, taste, aromas
The scents of a Watou Tripel deliver an exciting contrast between a refreshing fruitiness, reminiscent of apricot, and a sublime vanilla perfume. Taste it and you experience a velvety-soft beer with a honeyed sweetness that comes from the malt. In the finish are found lovely touches of orange.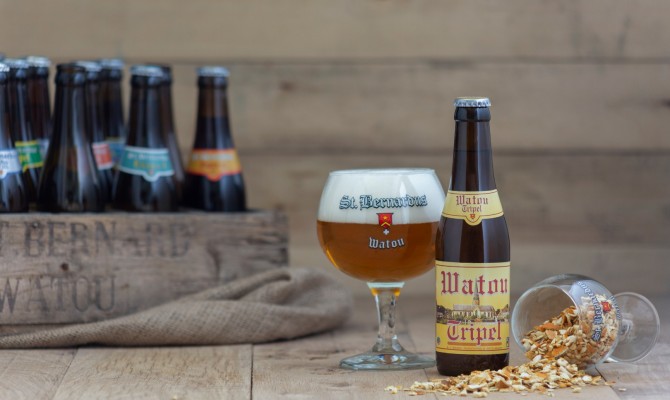 Culinary
Try out some delicious pairings with marinated meat, grilled vegetables and other BBQ recipes. The saltiness of a Ganda ham, (a dried ham) for example, provides an excellent pairing with the mildness of the beer. Also, and this almost goes without saying, a Watou Tripel is also perfect with a lovely chunk of the excellent cheese made by Watou.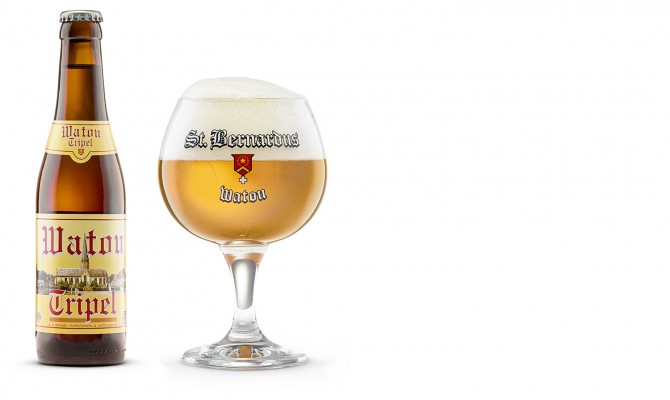 Media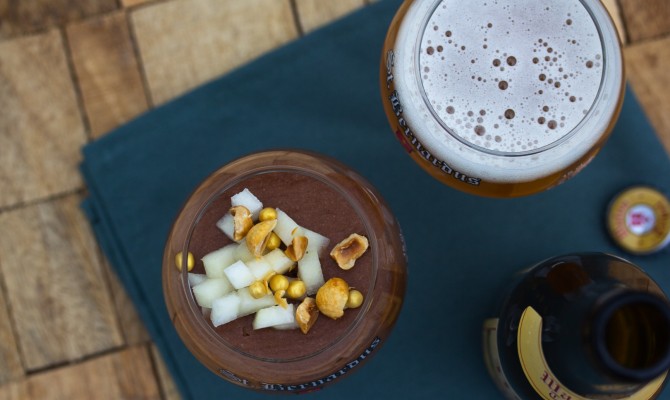 Inspiration
Do you wish to sell our beers? Please contact us through sales@sintbernardus.be