Rillette of chicken with Extra 4
Makes: 1 small 250ml jar (give or take)
Time to prepare: half a day plus time to set
Equipment: nothing special
Ingredients
150g lard, 1 large chicken quarter that includes the thigh, bay leaf, 1 clove of garlic, 3 cloves, 2 all spice berries, pepper, salt, 125ml St.Bernardus Extra 4, 75ml chicken stock, 0.5 tsp mustard
Bread, pickles, pepper, parsley, pickled silverskin onions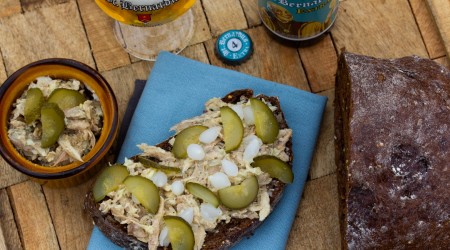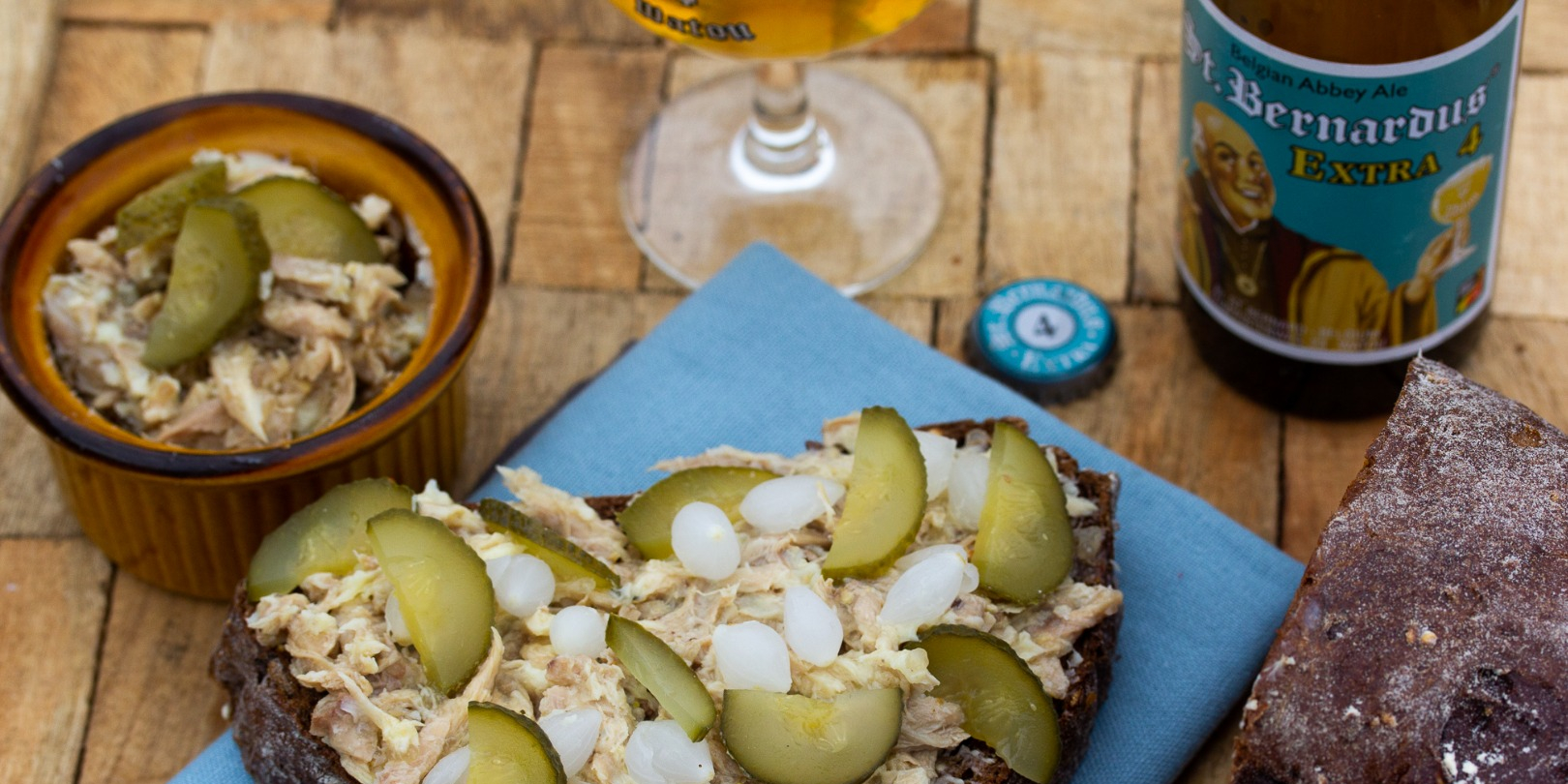 RILLETTE OF CHICKEN WITH EXTRA 4
Melt 100g of lard. Fry the chicken until brown.
Add the bay leaf, crushed garlic, cloves and crushed allspice.
Add the beer, the mustard and chicken stock and turn down the heat.
Simmer for 30-40 minutes.
Drain but reserve the liquid. Let the chicken cool down a little.
Pick off the meat from the bones.
Blend with half the remaining lard, season with pepper and salt and spoon into the jar together with a few spoonfuls of the cooking liquid.
Seal with the remaining lard.
Set in the fridge for a couple of hours.
Take a slice of bread. Spread with the rillette and garnish with chopped pickles and pickled onions.
Enjoy!
This recipe was made by Coeur de Boef. Have you used any of our beers in your own tasty recipe? Share it with us at marketing@sintbernardus.be and who knows, your efforts may well be rewarded.